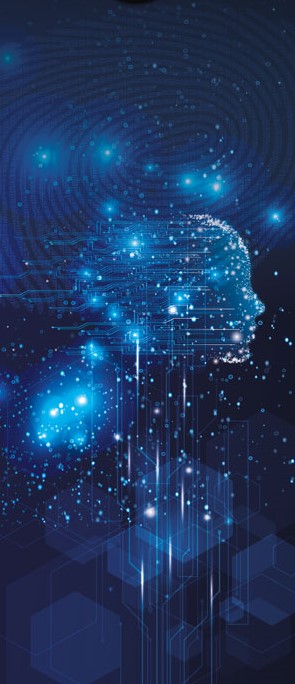 100% cyber immunity is just a fairy tale!
Companies are increasingly transforming their business processes into digital technology in order to maximize their competing power. This obligatory move into the complex digital world automatically brings cybercrime vulnerability together. Although double edge cyber sword offers companies new business opportunities, it also increases cyber risks and provides criminals with the ability to employ their attacks quickly, cheaply, and anonymously. Beyond that, unfortunately, most of the company leaders often lack sufficient information about cyber threats and accept their cyber-attack risk as relatively small. Especially, small and medium-sized companies often assume they are not the targets for cybercriminals, due to their size, industry, or lack of large databases of personal information. However, the reality is quite the opposite. They are actually more vulnerable and the prime target for cybercriminals considering the probability of outdated or underprioritized cybersecurity measures. One of the main reasons for this unawareness comes from the fact that, apart from the biggest ones, most of the cyber-attacks go unreported by the media. So, these quite-frequent cybercrimes tend to fly under the radar, and it causes companies to fail to understand the true extent of the probable risk.
To sum it up, regardless of their size, all companies have to accept the fact that a cyberattack is more of an inevitability than just a mere threat. Sooner or later, no matter how strong your company's defense lines are, it is just a matter of time before you suffer a cyber-attack. Instead of ignoring these threats, all companies have to take required precautions for cyber resilience and be ready for cyber-attacks.
One of the most important lines of defense for cyber resilience is to have robust incident response (IR) capability. For this, you need to have a well-equipped, talented, and experienced partner that can help you handle cyber incidents effectively and close cybersecurity gaps that put your organization at risk. With years of experience and deep understanding of both existing and emerging threat actors, DIFOSE IR experts will always be right beside you in these inevitable and unavoidable cyber-attack cases regardless of their complexity. DIFOSE's unmatched investigative capabilities, extensive experience, global presence, and long-standing reputation for independence and integrity make it uniquely qualified to assist you at every cyber incident.
With a team of uniquely qualified digital forensics and incident response (DFIR) experts, DIFOSE has been at the forefront of cybersecurity and digital forensics investigation since 2013. We combine our knowledge and expertise with an investigative approach to help our clients, respond, and recover from cyber-attacks faster and more efficiently. We are well aware that incident response extends way beyond technical investigation, containment, remediation, and recovery. Therefore, we also assist our clients at legal and regulatory considerations with a forensically sound investigative approach.
We offer both proactive and reactive incident response services to help our customers in all aspects of cybersecurity risks. While strengthening your security posture with proactive services, our DFIR experts are also at your disposal for responding and recovering from the cyber incident.
Don't wait for the inevitable and unavoidable cyber-attacks to occur. Let our DFIR experts work with your team to address existing vulnerabilities within your network and prevent future incidents.
How DIFOSE handles Incident Response?
Request & NDA
Our IR process starts with the request made by our clients via e-mail, phone, or our website. After getting general information about the cyber incident at hand, we deliver our team to your premise right away. Our team starts with a Non-Disclosure Agreement (NDA) because we hold your confidence, reputation, and privacy above everything. NDA will legally bind both parties towards maintaining the sanctity of confidential information, evidence, and knowledge generated, shared, and expressed during and after the process of the IR.
Asses & SA
DIFOSE IR teams start getting information to gain an understanding of the current situation with general questions. What is the problem you are facing? How was the incident noticed? When did it take place? Has any IR step taken? Has any forensic data collected? Which departments have been impacted? Who are the points of contact for communication and coordination? What is your aim for the IR such as recovering from the incident or lost data, identifying the attack vector used, analyzing standalone equipment, or a combination of these examples? These questions and assessments will be followed by a Service Agreement (SA) to get permission to access your systems & equipment and to articulate the probable scope of the process to be followed.
Data Collection & Investigation
DIFOSE IR teams start collecting data using internationally accepted and forensically sound methodologies that will guarantee the integrity of both data and metadata. Our IR teams document evidence collection steps and follow the chain of custody procedures that are consistent with law enforcement standards and are acceptable at the court of law if needed. With its unmatched investigative capabilities, our IR teams perform investigation simultaneously with data collection at multiple locations.
Containment & Recovery
The strategy for containment & recovery depends on the intelligence and indicators of the compromise revealed during the investigation. The size and complexity of the IT infrastructure, its capabilities, and tactics of the attackers also affect the strategy. DIFOSE IR teams provide you with a comprehensive containment and recovery plan and work with you at every step of the implementation. Normal operations can resume right after the system is restored and secured.
Post-Incident Analysis
Based on the findings collected during IR process, detailed analysis will be done to figure out the exact details of the cyber incident and also to define the required steps towards cyber resilience against probable future attacks.
Reporting
At the end of every IR, DIFOSE provides a detailed retrospective investigative report for the technical staff along with an executive summary for the senior management. This report will enable our clients to clearly make post-incident review and to determine specifically what happened, why it happened, and what can be done to keep it from happening again.